Home

/

1/96 Fulton's Clermont Padd *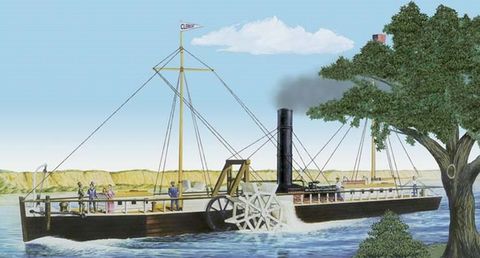 1/96 Fulton's Clermont Padd *
R2LIN0HL200
Description
Item No: HL200
Release Date: April 2014

Scale: 1/96
Skill Level: 3 (ages 12 and up)
Glue assembly, paint required
186 Parts
Robert Fulton is best known for designing and building the Clermont, the first commercially successful steamboat. The Clermont ushered in a new era in the history of transportation. We have the honor of presenting this historic steamship in a highly detailed kit form.