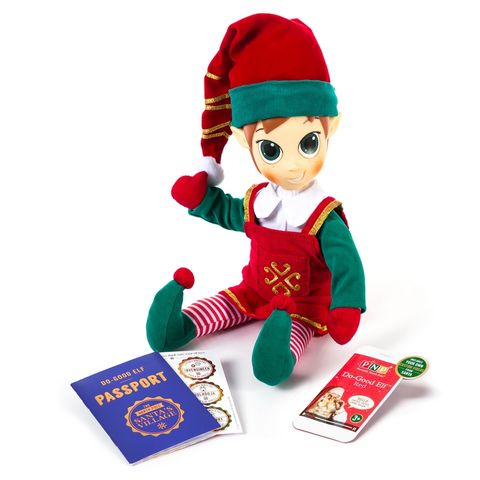 Portable North Pole Do Good Elf Red
PNPER
Description
Do-Good Elf Plush (Red)
Teach your own Do-Good Elf!
Santa is counting on you to teach this baby Do-Good Elf the difference between naughty and nice during the countdown to Christmas. When this little elf grows up, he or she will be a valuable member of Santa's team. In the meantime, there's a lot to learn. But don't worry! Santa and his elves are keeping a close eye on you both and will send you video messages with some tips to help you along the way.
Toy features
A baby elf with a cheeky grin!
Removeable and washable Elf clothing
Includes 4 personalized video messages
Passport from Santa's Village
Christmas elf stickers
Videos available in English, Spanish and Italian
Do-Good elf Mythology
Take good care of your baby Do-Good Elf this Christmas. Made with the finest materials in the Craftician's workshop, your elf is ready to go on adventures! Your new family member is sent to you by special delivery straight from Santa's Village in the North Pole.