Home

/

Saito FG-100Ts 4C Twin Gas Elec/IgnW/Mt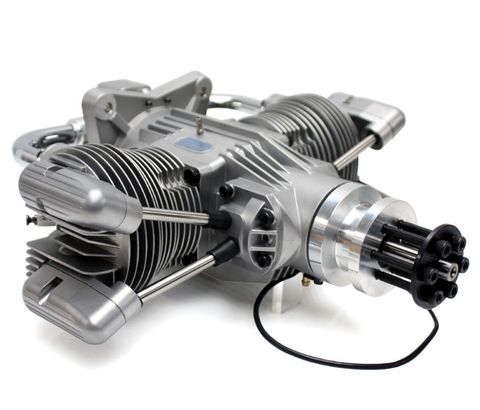 Saito FG-100Ts 4C Twin Gas Elec/IgnW/Mt
SAITOFG100TS
Description
100cc Twin.
Canister is unnecessary.
Mellow 4st boxer sound with
standard exhaust. A perfect
engine for aerobatic and scale models in 2st-70cc class.
Ultra-fuel efficiency. Approx.
20cc/minute (full throttle at ground bench).
Displacement 100.3cc
Bore 43.6mm x 2
Stroke 33.6mm x 2
Weight Main Body : 4,040g
Mufflers : 180g
Ignition : 160g
Ground Max 5,500ï½Âž6,000rpm
ï¼ÂˆMejzlik 26"ï½Â˜12"ï¼Â‰
Prop 25"×12"ï½Âž27"×10"